Divided Dems debate future… Obama refers to himself 96 times during short speech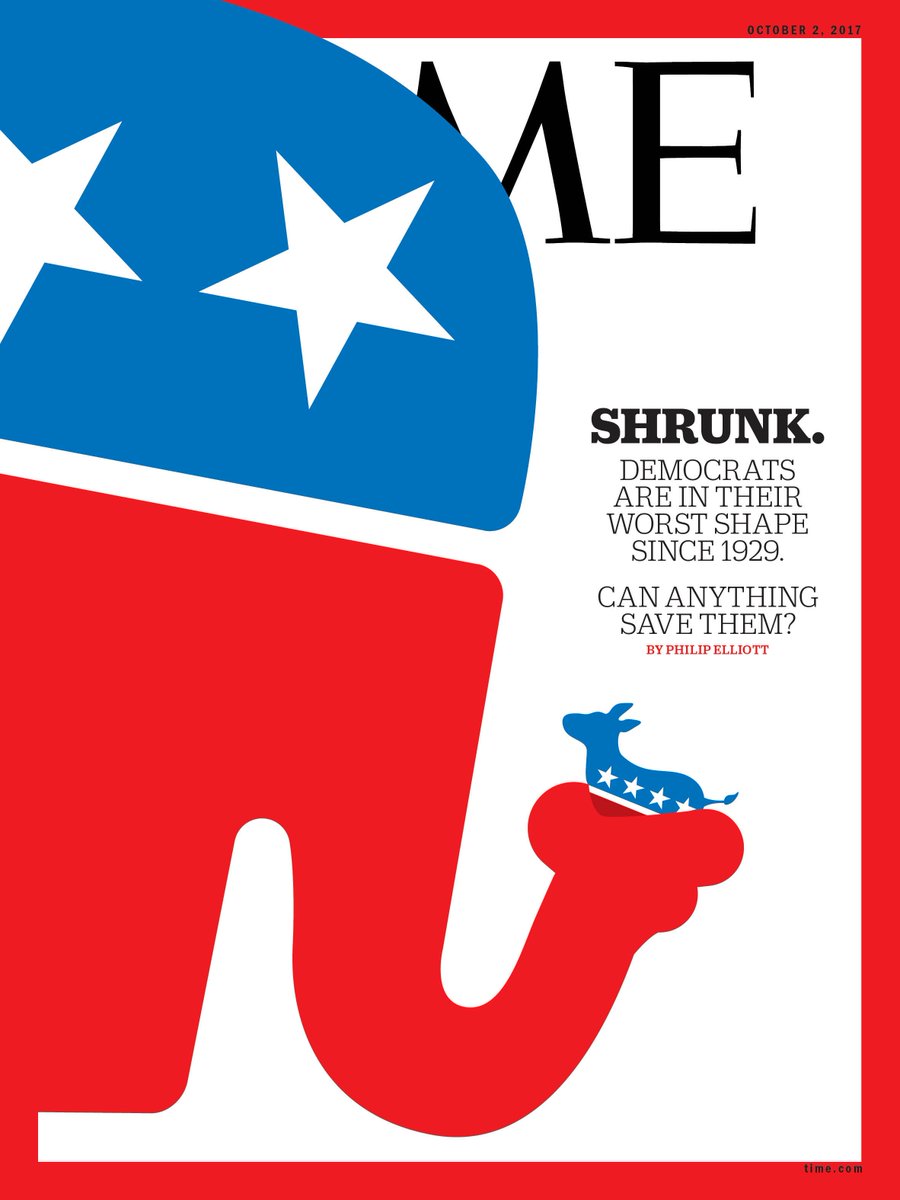 Divided Democratic Party Debates Its Future as 2020 Looms
Like virtually all Democrats, Tim Ryan is no fan of Donald Trump. But as he speeds through his northeastern Ohio district in a silver Chevy Suburban, the eight-term Congressman sounds almost as frustrated with his own party. Popping fistfuls of almonds in the backseat, Ryan gripes about its fixation on divisive issues and its "demonization" of business owners. Ryan, 44, was briefly considered for the role of Hillary Clinton's running mate last year. Now he sounds ready to brawl with his political kin. "We're going to have a fight," Ryan says. "There's no question about it."
That fight has already begun, though you'd be forgiven for missing it. On the surface, the Democratic Party has been united and energized by its shared disgust for Trump. But dig an inch deeper and it's clear that the party is divided, split on issues including free trade, health care, foreign affairs and Wall Street. They even disagree over the political wisdom of doing deals with Trump.
Article Continues Below
Every party cast out of power endures a period of soul-searching. But the Democrats' dilemma was unimaginable even a year ago, when Clinton seemed to be coasting toward the White House and demographic change fueled dreams of a permanent national majority. Now, eight months into the Trump presidency, the party looks to face its toughest odds since Ronald Reagan won 49 states in 1984. The Democrats are in their deepest congressional rut since the class of 1946 was elected, and hold the fewest governors' mansions–15–since 1922. Of the 98 partisan legislatures in the U.S., Republicans control 67. During Barack Obama's presidency, Democrats lost 970 seats in state legislatures, leaving the party's bench almost bare. The median age of their congressional leadership is 67, and many of the obvious early presidential front runners will be in their 70s by the 2020 election.
http://time.com/4951191/divided-democratic-party-debates-its-future/
Obama refers to himself 96 times during short speech to Gates group
Even when he's appearing with a revolutionary of modern society, Barack Obama can't help but talk about himself.
A lot.
During an appearance at the Bill & Melinda Gates Foundation "Goalkeepers" conference, the former president referred to himself 42 times during his 18-minute remarks.
http://www.theamericanmirror.com/obama-refers-96-times-short-speech-gates-group/
[views]