'Islam, It's Also Our History!': EU Funded Exhibition, Featuring Fake Bomb, Opens After Terror Delay
A European Union (EU) funded exhibition, called 'Islam, It's also our history!', has opened in Brussels after months of delays caused by Islamic terror attacks and security concerns.
The project tracks the impact of Islam in Europe throughout history, focusing on positive achievements in medicine, philosophy, architecture, and food…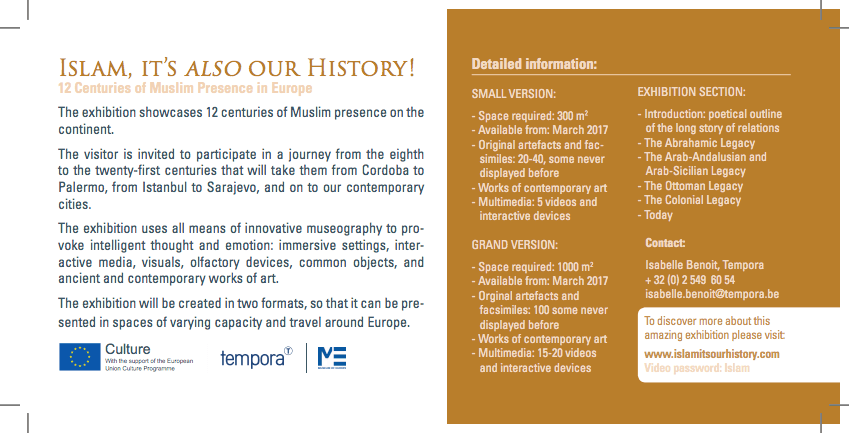 http://www.breitbart.com/london/2017/09/21/islam-history-eu-funded-exhibition-featuring-fake-bomb-terror-delay/
Check out the display picture.
Islam, It's also our history!
Programme name Culture 2007-2013
EC's priorities Migration
Coordinators Tempora
EU Budget contribution to the project EUR 2 500 000
Partners TR; BA; FR; DE; BE; BG
Project location , Brussels Belgium
Timeframe 2013 to 2018
Between 2015 and 2018, the exhibition will be shown in six different countries.
https://ec.europa.eu/budget/euprojects/islam-its-also-our-history_en
Tess
53 views