LAPD TO LAUNCH DRONES, 'WILL NOT' BE WEAPONIZED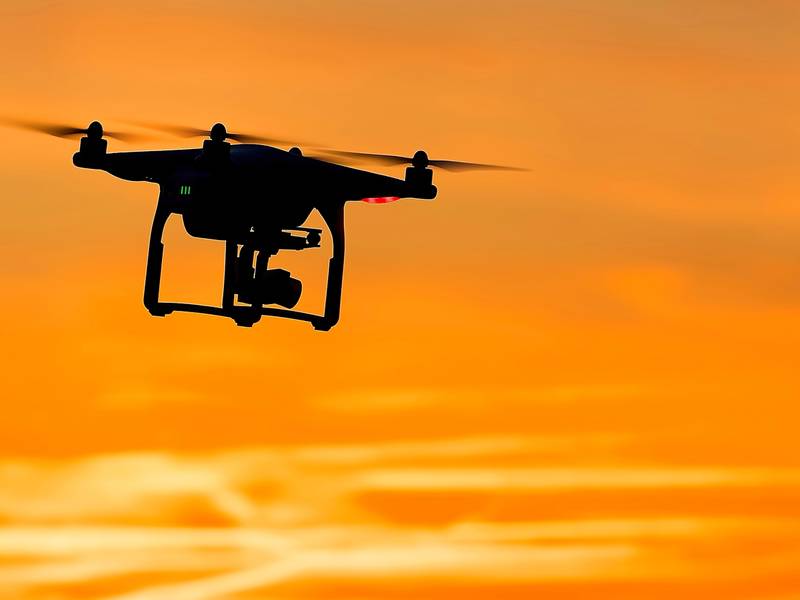 LAPD becomes nation's largest police department to test drones after oversight panel signs off on controversial program
After months of often-heated debate, a civilian oversight panel Tuesday signed off on a yearlong test of drones by the Los Angeles Police Department, which will become the largest police department in the nation to deploy the controversial technology.
The Police Commission's 3-1 vote prompted jeers, cursing and a small protest that spilled into a downtown intersection just outside the LAPD's glass headquarters — evidence of the opposition police have faced in recent weeks as they tried to reassure wary residents that the airborne devices would not be misused.
The use of drones — or "small Unmanned Aerial Systems," in police-speak — has become a contentious issue for law enforcement in Los Angeles, where the nation's largest sheriff's department has flown one since January.
Advocates say camera-mounted drones could help protect officers and others by collecting crucial information during high-risk situations or searches without risking their safety. For many privacy advocates and police critics, however, the drones stir Orwellian visions of unwarranted surveillance or fears of militarized, weapon-toting devices patrolling the skies.
LAPD brass, along with police commissioners, tried to ease those concerns by promising careful restrictions on when the drones would be used and strong oversight of the pilot program. Weapons and facial-recognition technology will also be prohibited.
Article Continues Below
But some critics said they could not trust the department to follow its own rules, no matter how stringent.
http://www.latimes.com/local/lanow/la-me-ln-lapd-drones-20171017-story.html
The drones would not be weaponized or used during surveillance, and their use would have be approved on a case-by-case basis. The commission also added several more amendments before the final vote, including that facial recognition technology would not be used on the drones.
The LAPD's pursuit of a pilot program is a reversal of its policy after it abandoned the idea of using drones three years ago in the face of protests from activists.
Members of the Stop LAPD Spying Coalition, the Drone-Free LAPD/No Drones, LA! Campaign, the American Civil Liberties Union of Southern California and other civil rights organizations have been vocal about their opposition to the program over concerns that "mission creep" will lead to the devices one day being armed or used for surveillance to infringe on privacy rights.
"Drones represent a significant threat to privacy, one that is very difficult to contain once drones are deployed for any use whatsoever," said Melanie Ochoa, an ACLU staff attorney, at a commission meeting in August.
The groups have also charged that because the emails the LAPD received on the program were overwhelmingly negative, the commission is not interested in the public feedback it is receiving and is just going through the motions.
https://patch.com/california/los-angeles/s/g99w4/coming-your-neighborhood-lapd-drones
36 views