School Closes Due to Online Article Questioning 'Dark Knight Rises' Map Connection
Melissa Powell
Roanoke Times
January 2, 2012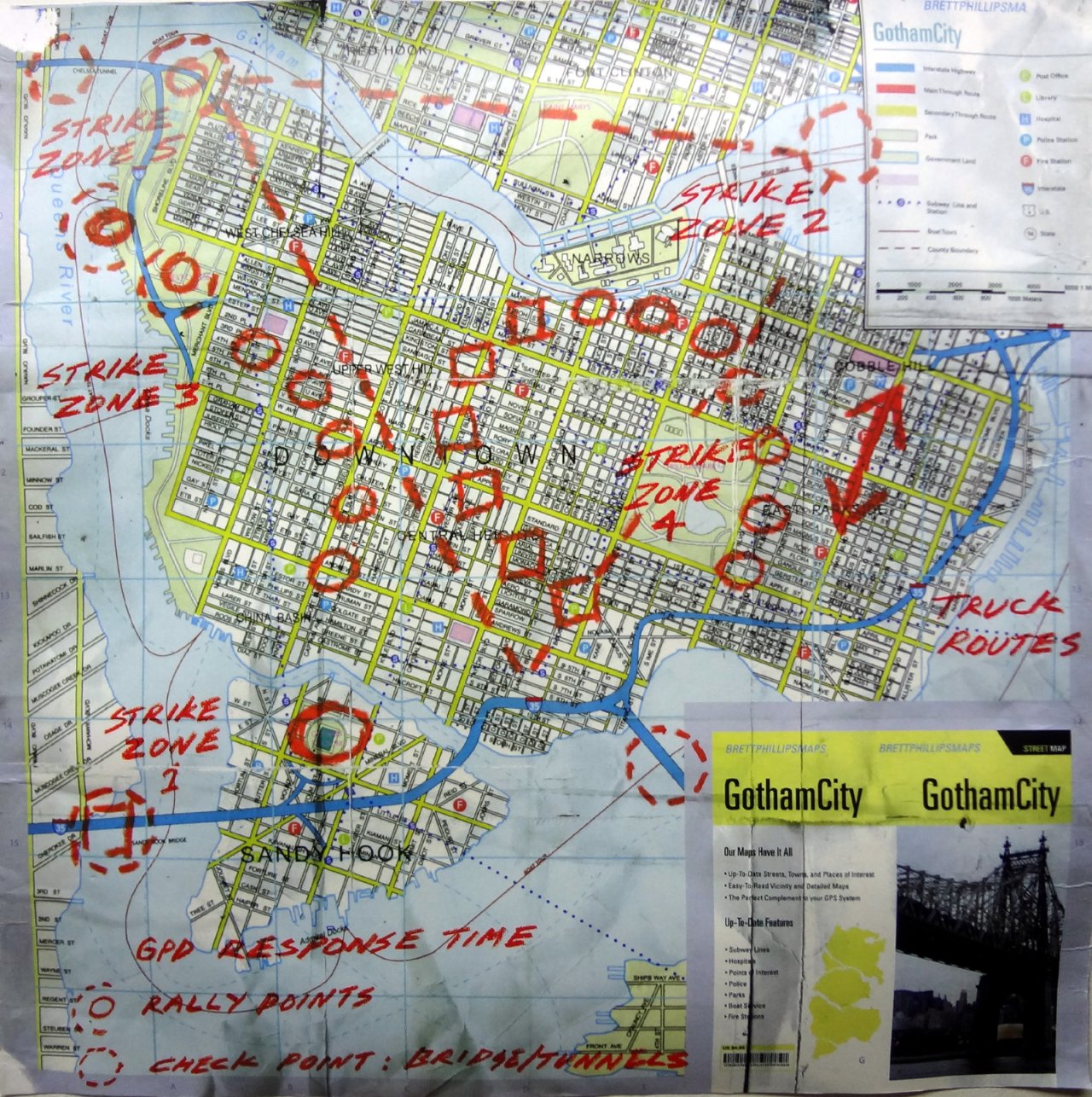 See larger version of map
Giles County schools will be closed Wednesday to give law enforcement officials an opportunity to brief teachers and school administration about a website that mentions Narrows schools in a discussion about the Sandy Hook Elementary shootings in Newtown, Conn.
Article Continues Below
At a news conference held this afternoon in the Giles County Courthouse, Sheriff Morgan Millirons said that although no threat has been made against any Giles County school, officers felt it was important to take the information seriously.
Millirons said Virginia State Police informed local law enforcement last week that they had received a tip about an article on a website that pointed out that "Sandy Hook" was referenced on a map in a scene from the Batman movie "The Dark Knight Rises." Also on the map in the movie was "Narrows," Millirons said.