UPDATE: Trump and the dismantling of Obama's legacy… Puts America first, but more and more alone… TEE TIME WITH RAND
Trump and the dismantling of Obama's legacy
Brick by brick, the demolition job has begun: since taking office less than a year ago, Donald Trump has launched an all-out assault on the legacy of Barack Obama.
Climate, free trade, health care, immigration, foreign policy — the 45th US president has set about undoing just about everything done by the 44th.
All new presidents, of course, break with their predecessor once in the Oval Office, especially if they come from a rival political party.
But what is striking is how systematic the hammer blows to Obama's legacy have been.
And rather than throw his weight behind new policies or projects, Trump has shown a willful desire to unpick, shred and erase everything his predecessor accomplished.
It's worth noting that each time he buries one of the reforms of the man who sat before him at the "Resolute desk," Trump sounds more like a candidate than a president.
– 'Ridiculous trade deals' –
The Trans-Pacific Partnership? Within days of taking office, Trump signed an order pulling America out of the free trade accord, the fruit of eight years of negotiations between 12 Asia-Pacific countries, from Chile to Canada and Japan.
"We're going to stop the ridiculous trade deals that have taken everybody out of our country and taken companies out of our country, and it's going to be reversed," Trump said.
http://www.dailymail.co.uk/wires/afp/article-4982344/Trump-dismantling-Obamas-legacy.html
Trump puts America first, but more and more alone
Donald Trump has gambled with US diplomatic credibility by attacking an Iran nuclear deal that his European allies cherish as a benchmark for international cooperation.
And in doing so the US president has underlined the risk that his "America First" foreign policy will translate to one of "America Alone" as he confronts future crises.
Between nationalist speeches, protectionist gestures and high-octane Twitter outbursts, observers have struggled to identify a coherent strategy behind Trump's decisions.
But one thread does stand out as he pulls out of trade deals, provokes allies and tears up international accords — he seems determined that no international ties will bind him.
The United States emerged as the indispensable superpower in the wake of World War II in part through its leadership in a global rules-based system of treaties and alliances.
– 'Withdrawal doctrine' –
But, as Trump made clear last month in a speech to the UN General Assembly, his vision is of a world where America is just the most powerful in a network of sovereign nations.
"Trump foreign policy has found its theme: 'The Withdrawal Doctrine'," quipped Richard Haass, influential president of the Council on Foreign Relations.
Trump has not yet withdrawn from the Iran deal, although he made it clear that he is ready to do so if Congress and skeptical US allies do not agree to new sanctions.
http://www.dailymail.co.uk/wires/afp/article-4980006/Trump-puts-America-more-alone.html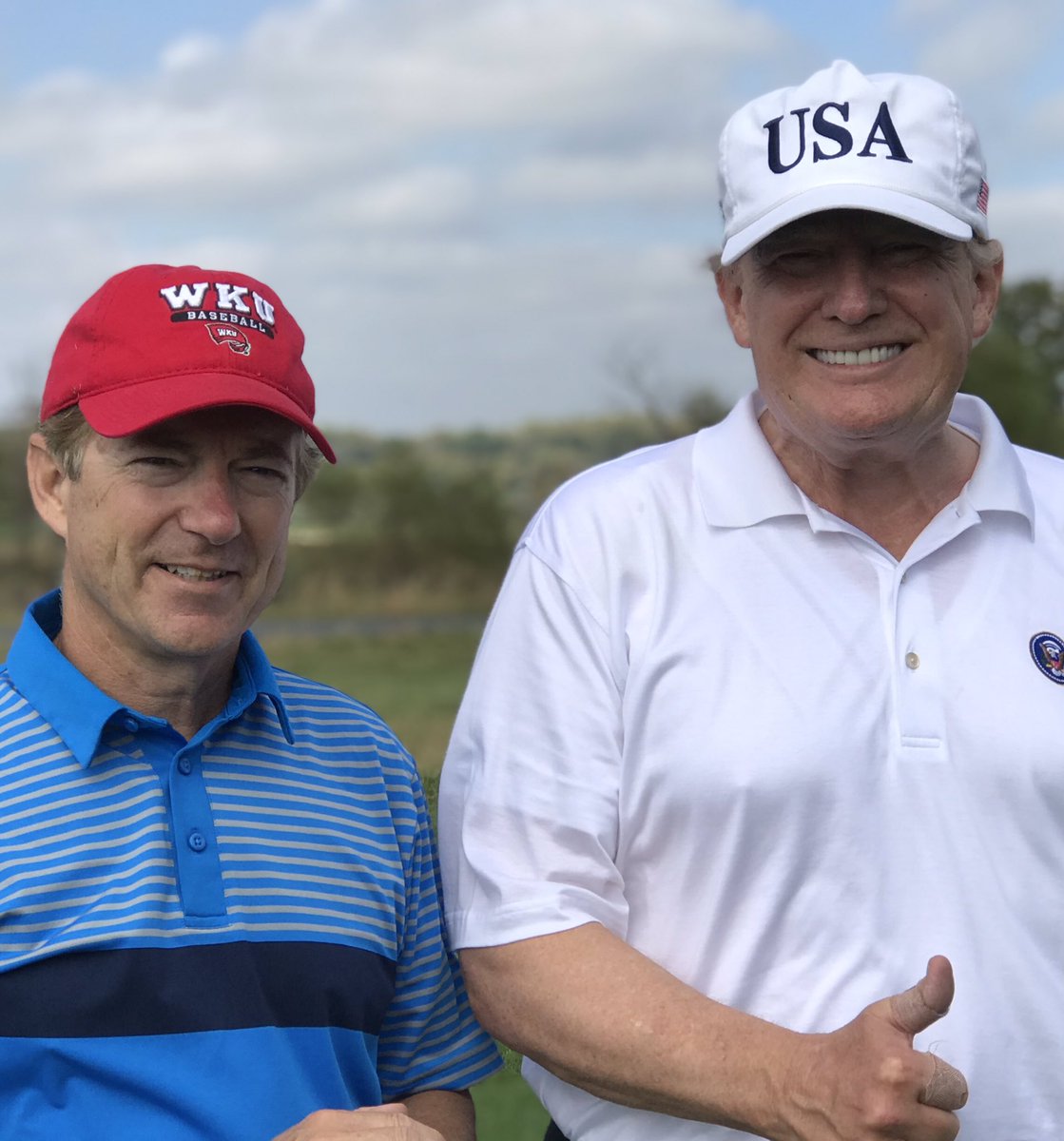 TEE TIME WITH RAND…
President Trump headed to his golf course in Virginia with Sen. Rand Paul(R-Ky.) Sunday morning, according to multiple reports.
White House spokeswoman Lindsay Walters confirmed that Trump is golfing with Paul, according to a pool report.
Trump departed the White House just after 10:00 a.m., according to a reporter traveling with the president. Trump was wearing a white polo and USA hat, the reporter added.
http://thehill.com/homenews/administration/355522-trump-travels-to-golf-club-with-rand-paul
Jeff Flake Lesson for Republicans: Cross Trump at Own Risk
https://www.nytimes.com/2017/10/15/us/politics/jeff-flake-trump.html